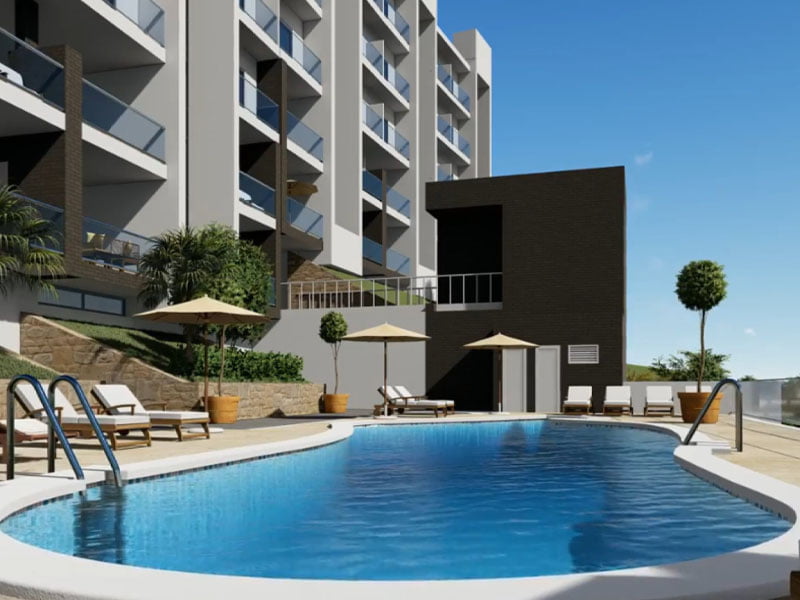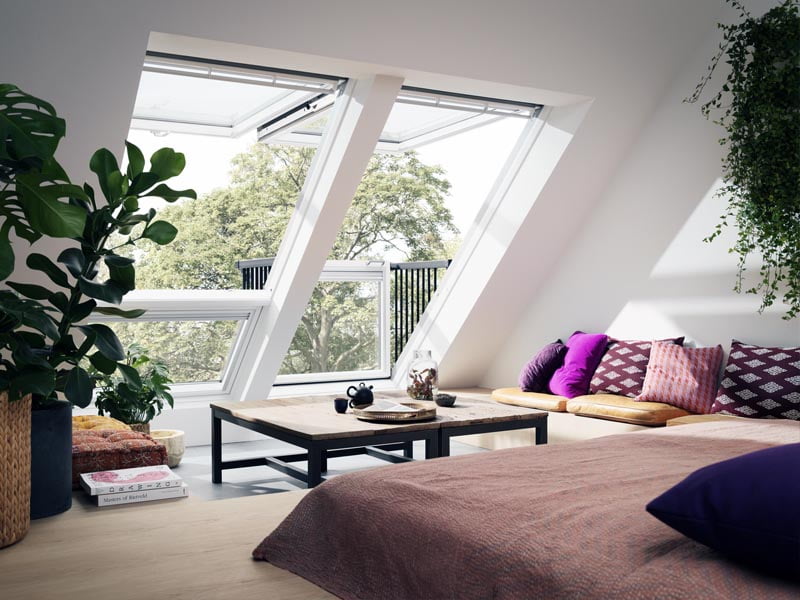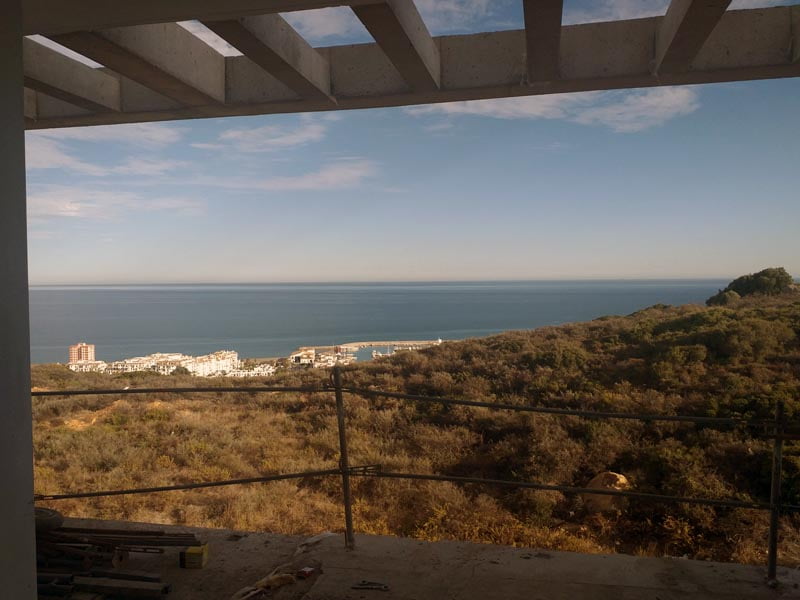 FOUNDATION AND STRUCTURE
Reinforced concrete base
Reinforced concrete structure for building with corrugated iron structure built-in.
OUTDOOR ENCLOSURES
Outdoor walls of the building made of soundproofing bricks with projected polyurethane insulation and Rockwool in air chamber. The indoor face of walls finished with plasterboards.
Outdoor coating with cement mortar in facades and courtyards.
Decorative features in facade made of composide; colour pending to be confirmed
FLOORING
General floor made of Porcelain by Masa Entra Cinder
Terraces floor made of Porcelain by Masa Entra Cinder
Common Areas: Anti-slip stoneware. Stairs made of natural stone
Storage rooms: Stoneware floor
Parking area: Made of floating concrete finished with quartz.
INDOOR COATING
Main Bathroom: Ceramic tiling of first quality, Plank model 45x90 Grey colour and plank model 45x90 smooth grey colour by Saloni
Secondary bathroom: ceramic tiling New Ker model Porcelain Masa Metcha Pearl
Indoor painting of plastic paint; of white colour (RAL 9010)
Ceilings: Plasterboard in bathrooms, kitchens and necessary areas due to air conditioning installations. The rest of the apartment ceilings will be finished with protected plaster.
BATHROOMS
Main bathroom:
Washbasinfurniture Wengue colour 60 (Chequear la razón por la cuel aparaceen esos numeros no tienen mucho sentido!!!) with Murano mirror and LED lighting.
Thermostatic column shower even T model by Roca. Suspended toilet Meridian model by Roca.
Acrylic shower tray Neo-Daiquiri model. Mixing tap L20 CR model by Roca.
Second bathroom:
Washbasin Khroma 55 model by Roca on a counter made on a counter made of Iroko wood, fix it by steel structure.
Mixing tap L20 CR model by Roca. Thermostatic column shower Victoria T Model by Roca.
Acrylic shower tray Neo Daiquiri model. Toilet meridian model by Roca-N
OUTDOOR CARPENTRY
Entrance armoured door with smooth finished in beech colour, security fix fittings, exterior handle and peephole.
Interior doors with flat face and smooth finished, beech colour, fix fittings and handle.
Modular wardrobes with sliding or folding doors to match with interior doors, with lined interiors including drawers, luggage compartment and hanging rails.
Planos Blue Sunset_Plantas
Planos Blue Sunset_Individuales